Auto delivery
Elasticised Litter Tray Liners - Regular
Our revolutionary litter tray liners include an elasticised edge to keep the liner in place,

 

making

 

clean up quick and easy - simply lift the whole liner and litter off the tray and tie the ends together!
Degradable plastic with a gentle apple scent.

Discreet charcoal grey litter tray liner.
Large and Standard liner sizes available.
How To Use
Simply open the Elasticised Litter Tray Liner, place around your litter tray and fill will clean litter. To dispose of the liner and waste, lift the liner from the edges, tie the bag at the ends and dispose of it in the bin.
FAQS
Q: What sizes are the Elasticised Litter Tray Liners available in?

A: Standard liners fit trays up to: 42cm x 32cm x 10cm; Large liners fit trays up to: 56cm x 42cm x 13cm
Q: Are the Elasticised Litter Tray Liners biodegradable?
A: Our Elasticised Tray Liners are NOT biodegradable nor compostable, but they are degradable - which means they are made of a type of material with an additive that breaks the plastic down over time. It's a better choice for the environment than traditional plastic, and still offers the strength and performance that you need from a litter tray liner. Please dispose of our liners in your general waste bin and they will break down over time.
We are always working on ways to make our product range more earth-friendly, so please keep checking as a biodegradable solution for liners may be something we have on range in the future!
Bundle and Save
Customer Reviews
Customer Reviews
10/05/2022
Christine T.

Australia
Rufus & Coco cat litter liners
The cat liners are excellent and are the best ones I have ever had. Your service is also excellent and I would definitely recommend your company.
08/05/2022
Cat o.

Australia
Best on the market
Tried all different brands but these are pretty bulletproof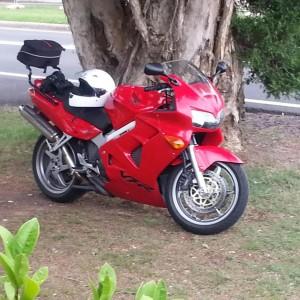 PH
11/04/2022
Paul H.

Australia
My kittie-cats love Rufus & Coco
I tried all sorts of cat litter tray 'solutions' but only Rufus & Coco liners stay intact when the boys scratch to cover their mess, and are easy to dispose of when I need to. I'd send you a picture of Tom and Jerry if I could. (I buy direct from Rufus & Coco because supermarkets, etc, don't always have stock. I have a large litter tray on my front verandah and a medium-sized one inside; buying direct means I can always get stock of what I need).
01/04/2022
James

Australia
Truly revolutionary!
Truly a revolution in cat poo management. Can't live without them!
24/02/2022
Jennifer S.

Australia
The best
My favourite kitty litter liners