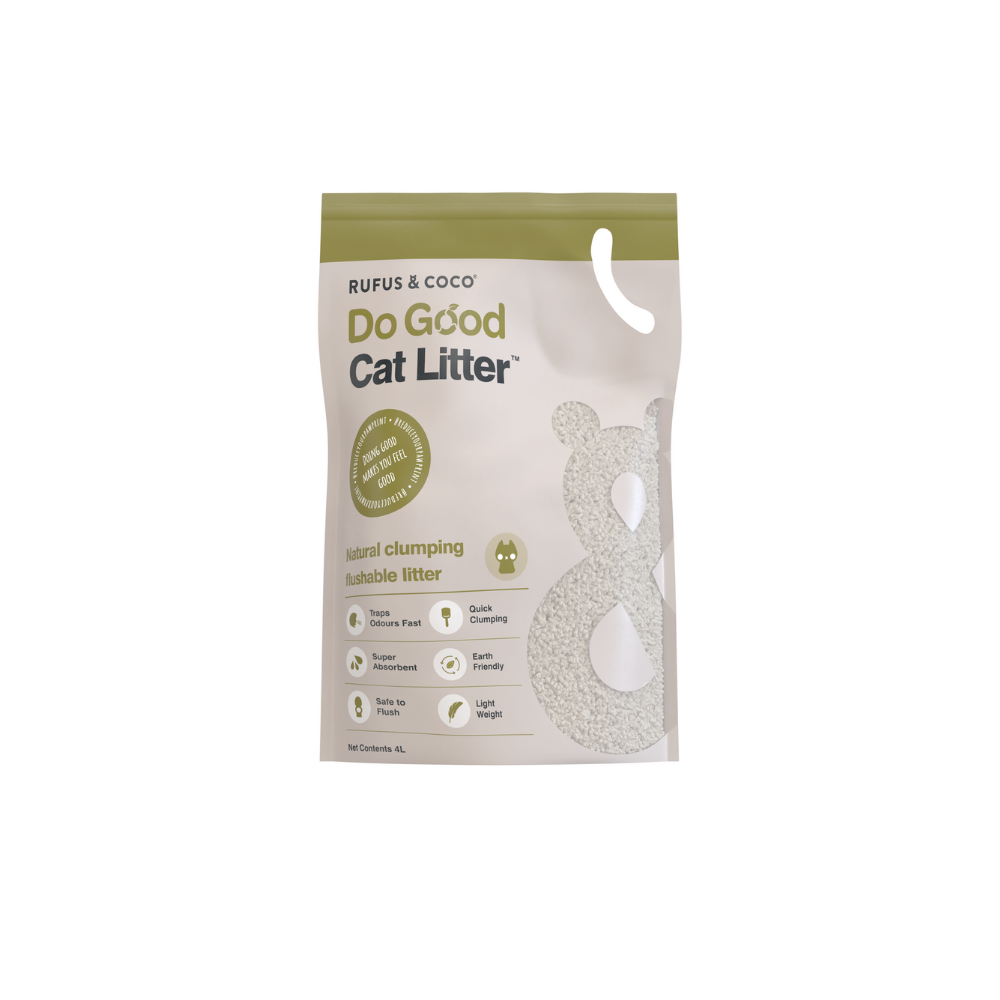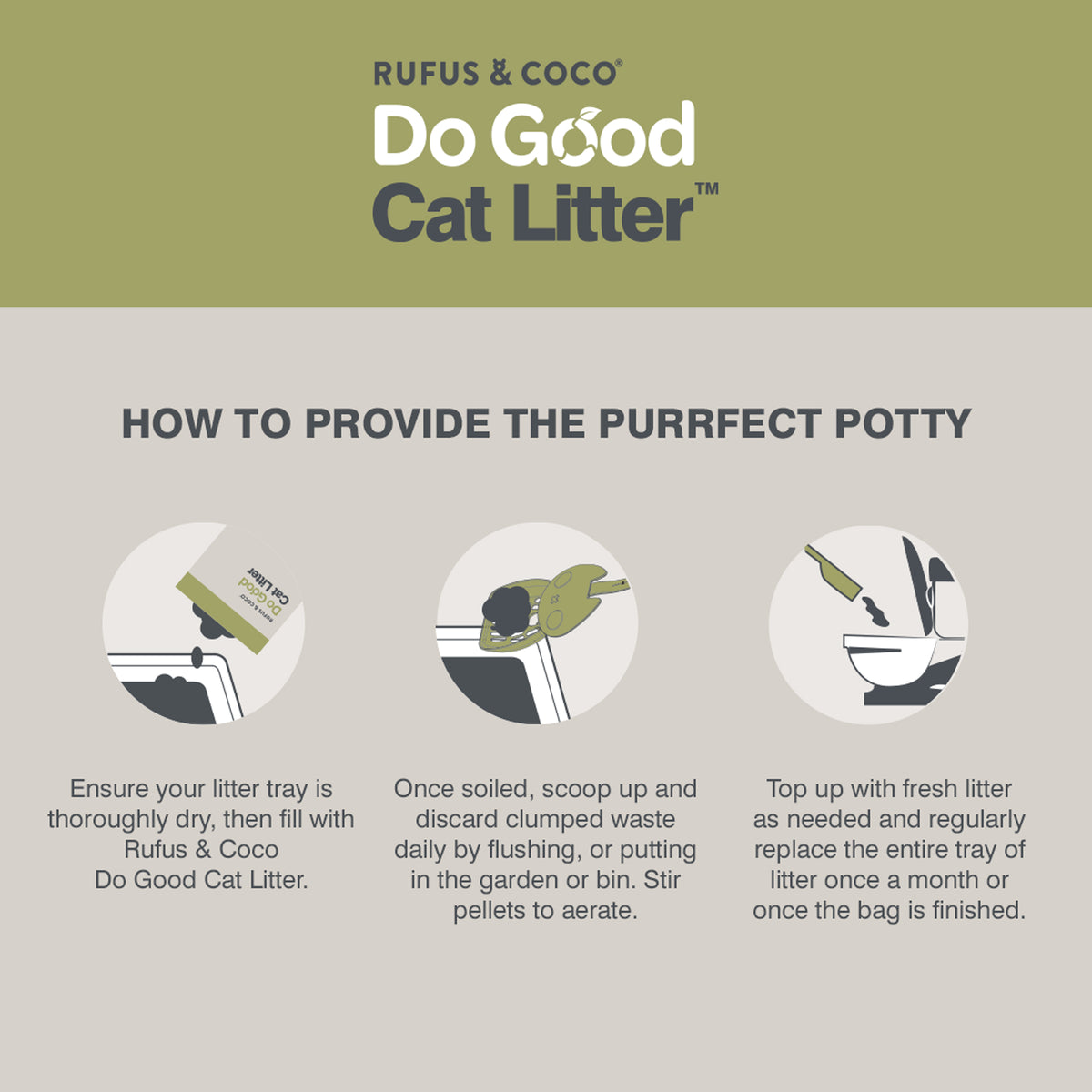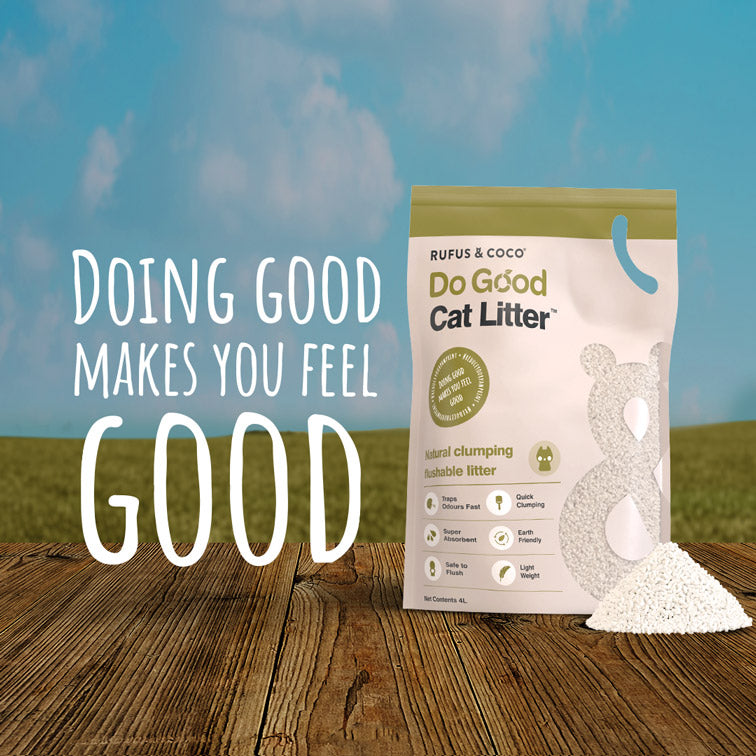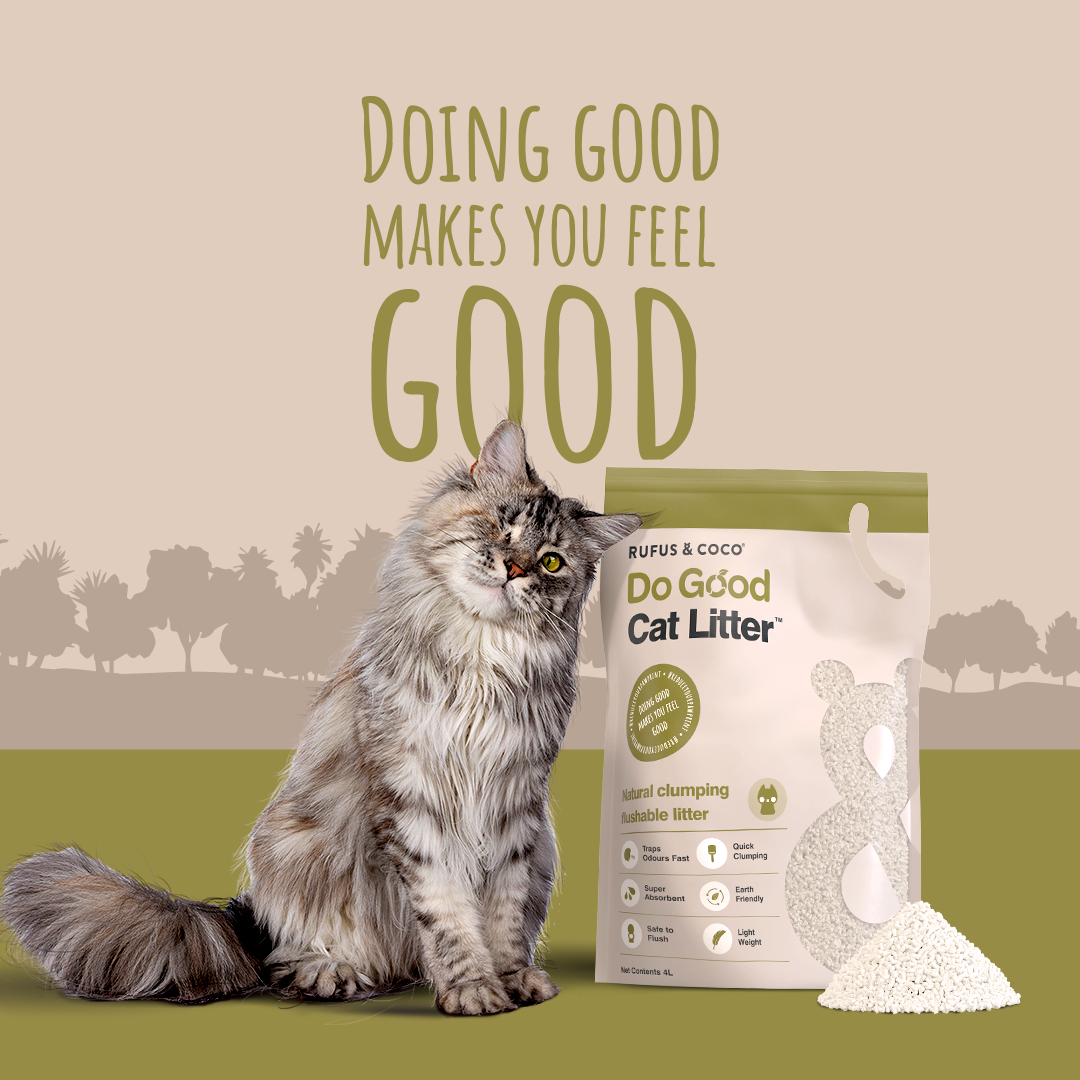 Rufus & Coco Do Good Cat Litter 4L
$13.50
Rufus & Coco Do Good Cat Litter 4L
Free Shipping on Orders Over $100

30-Day Return Policy

100% Money Back Guarantee
Customer Reviews
26/10/2023
Natalie B.

Australia
A Difference Kind of Litter
Finding this litter suits both my cats much better than the recycled paper litter I used to use. My void cat hasn't had any "accidents" elsewhere since changing over but my grey still makes a mess even with a larger litter box. Cats will be cats I guess
27/06/2023
Eleisha C.

Australia
Better than expected
The litter is much better than I expected, very absorbent, and can withstand 5 cats using!
09/06/2023
Lynette S.

Australia
Seems to last longer
I don't have to change the litter as much since buying it.
17/05/2023
Rebecca C.

Australia
Great product
I use this litter in my petkit automatic litter boxes. It works well.
17/04/2023
Fathma N.

Australia
Do Good Cat litter
Love this. It's super absorbent and compostable