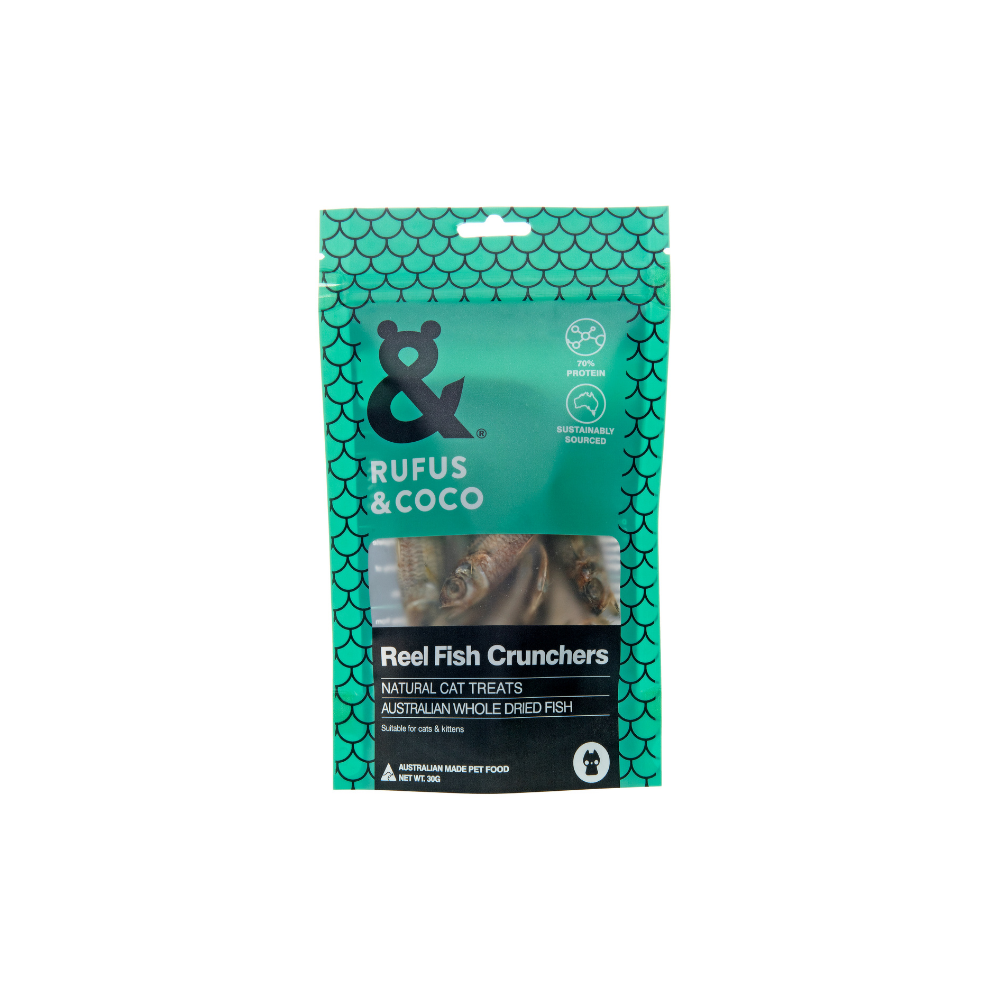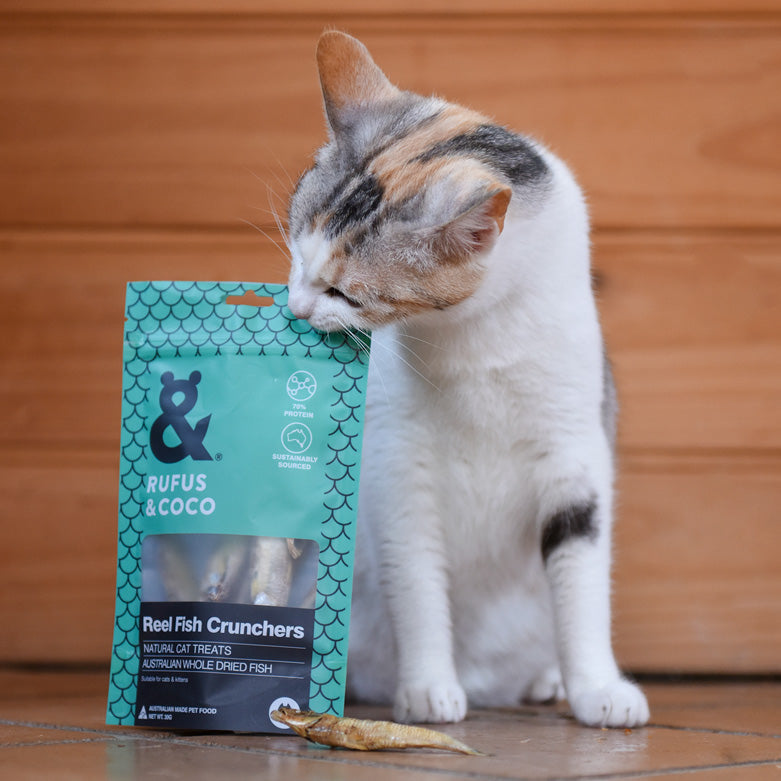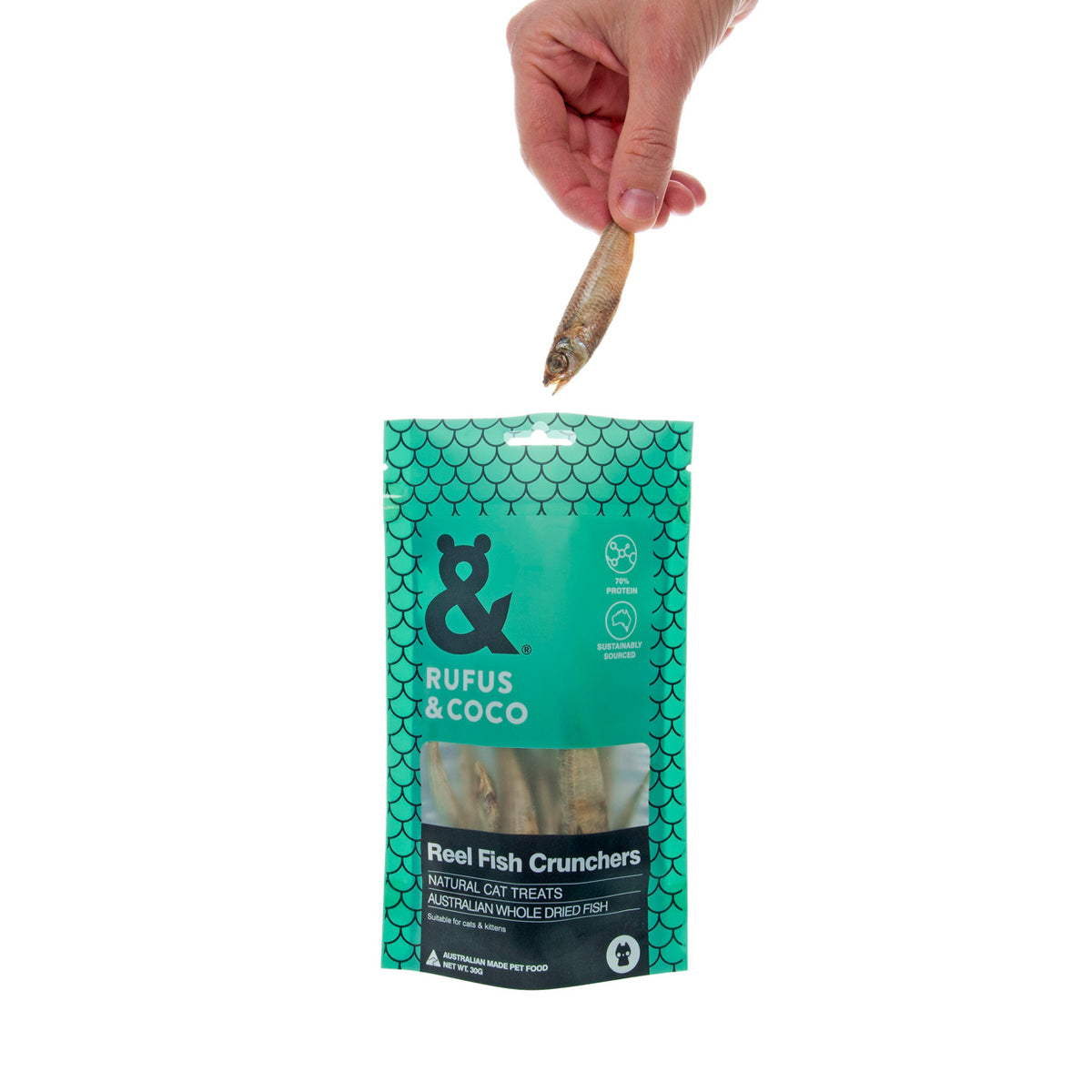 Free Shipping on Orders Over $100

30-Day Return Policy

100% Money Back Guarantee
Customer Reviews
30/06/2023
Gale W.

Australia
Fish Crunchers
My cat loves these.
02/06/2023
Amb

Australia
Best treats I've ever bought my cats
My cats go feral for these. I've tried a lot of different snacks for my cats, and they like a lot of them. But these? Absolutely feral. Like they have catnip in them or something. They smack them around the place and will fight eachother for the left over crumbs. I have to store them in a cupboard up high because if they get their little rat claws on the packet they will have it torn apart by morning. I've tried other brands of dried fish but I find them really smelly, like gag smelly. And these don't have too bad of a smell. 100% recommend
21/04/2023
Amy W.

Australia
Good treat
Tried these with my Neo and he loved licking them before eating, and loves the crunch. Only issue is they are quiet smelly but that's okay he enjoyed himself.
22/02/2023
Roslyn L.

Australia
Reel Fish Crunchers …or Dead Fish in our house
Great experience, timely delivery. One of my cats loves these 'dead fish' and it was so frustrating not bing able to find them in the supermarkets in WA ..so buying direct is the new way to go :-)
23/01/2023
Josie H.

Australia
cronchy fish
my cat gets an upset tummy with wet food so this fish snack is an alternative she gets at dinner time, I give her about 2 a day and she loves them. I have tried other fish snacks when these stopped being sold in supermarkets but these are her favourite so glad I can buy them online for her.