Soft Mesh Dog Harness
Dog owners had long been asking us for a harness that is comfortable, easy to put on, fashionable and affordable. So we set to work and designed one!
The Rufus & Coco Soft Mesh Harness is made from durable nylon mesh which is both soft and breathable. The reflective straps simply clip on, and are adjustable for the perfect fit.
Available in black, red, pink, striped red, striped blue, or camo with our signature rubber logo patch, our harness looks like a million dollars but we'll keep it our little secret that it's actually great value!
Air mesh collar and mesh multi purpose lead sold separately.

How To Use
How to harness your dog:

First, undo the clip and slip the harness over your little mate's head. Then, adjust the belly strap so you can clip the harness behind their back comfortably.
The belly strap should be fairly secure as it holds the harness in place - but leave a finger width of space under the strap for comfort!
Sizing
All furry friends are unique and so are their neck sizes! To ensure you have the correct collar size, allow one finger space between the collar and your pooch's neck.
The Rufus & Coco Soft Mesh Dog Harness size guide:
| | | | |
| --- | --- | --- | --- |
| | Neck up to: | Chest: | Suitable for: |
| XS | 27 cm | 33 - 43 cm | Fits mini dog breeds, cats and rabbits |
| S | 36 cm | 43 - 60 cm | Fits small breeds including maltese terrier and jack russell |
| M | 40 cm | 53 - 73 cm | Fits medium breeds including staffy and beagle |
| L | 50 cm | 64 - 90 cm | Fits medium to large breeds including dalmatian and cocker spaniel |
Customer Reviews
Customer Reviews
18/06/2022
Rachael C.

Australia
Great Products!
Fantastic purchase and items as described. Our dog is happy and that's what counts! Will buy from again.
31/05/2022
Denise B.

Australia
Dog harness
The harness is quite good although the collar part a little big for my Maltese shitzu put a little tuck in it and it is really good doesn't pull on her throat and looks really good on her.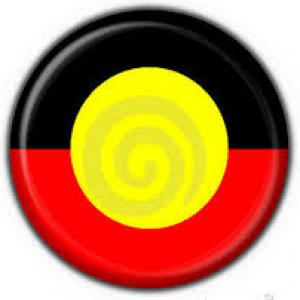 MC
26/11/2021
Merryl C.

Australia
Soft Mesh Dog Harness
We inherited a small Pomeranian boy with the most beautiful blue eyes. He had been wearing a collar that was too tight and causing him breathing problems. 'Poms' should not wear collars which put undue pressure on their throats. I did some research and found Rufus & Coco Soft Mesh Harnesses. I purchased 4 and he has been wearing one for 2 weeks. He is very comfortable and no breathing problems either.
05/11/2021
Cathy P.

Australia
Dog harness
Great service. Item was very generous in size. We have an old toy poodle , I think we should have purchased the Xsmall. But having said that ..quality was there.
29/10/2021
Christian H.

Australia
Very Secure
I bought this for my cat who can get nervous out in public but this is great for her! She can't escape and is easy to put on. Love it!