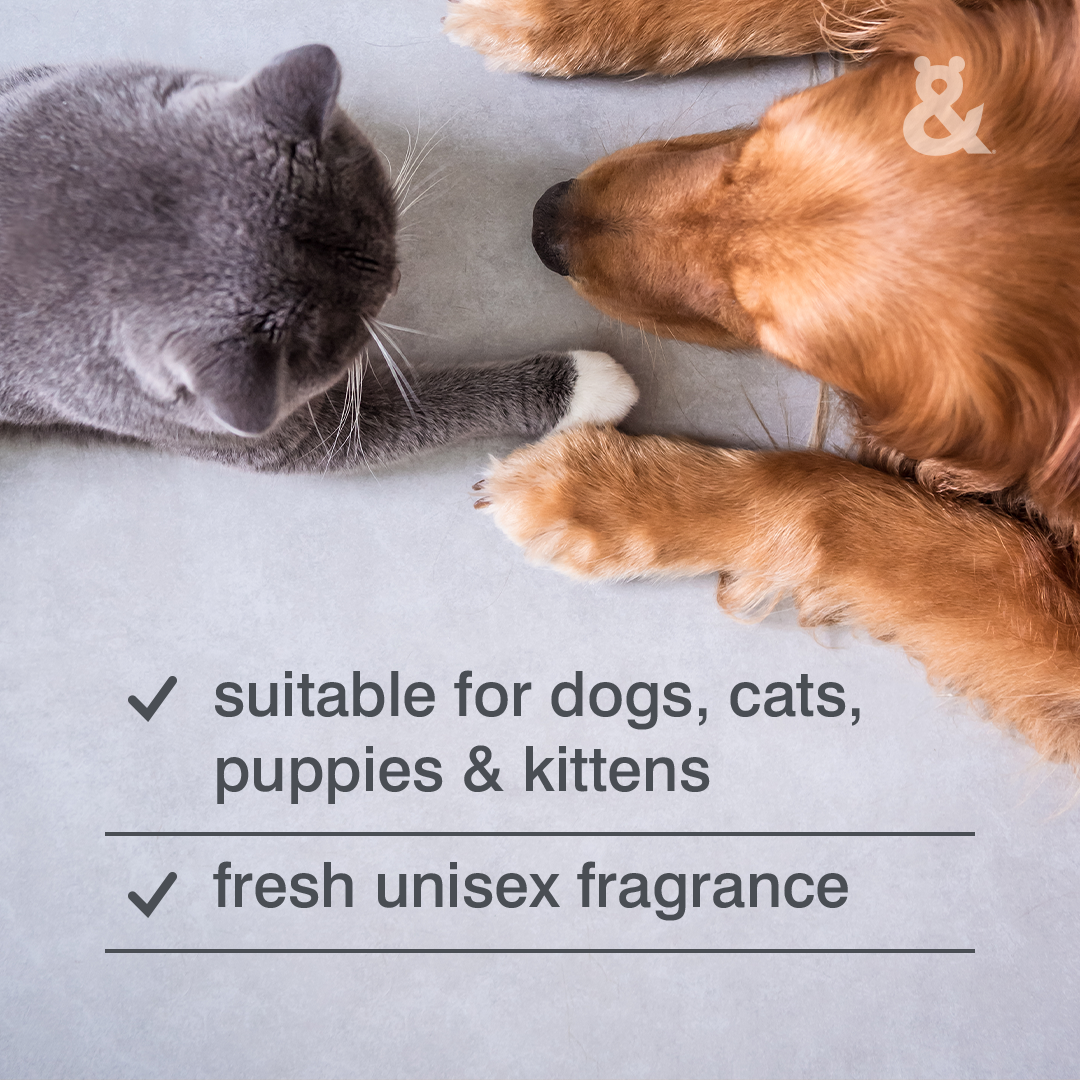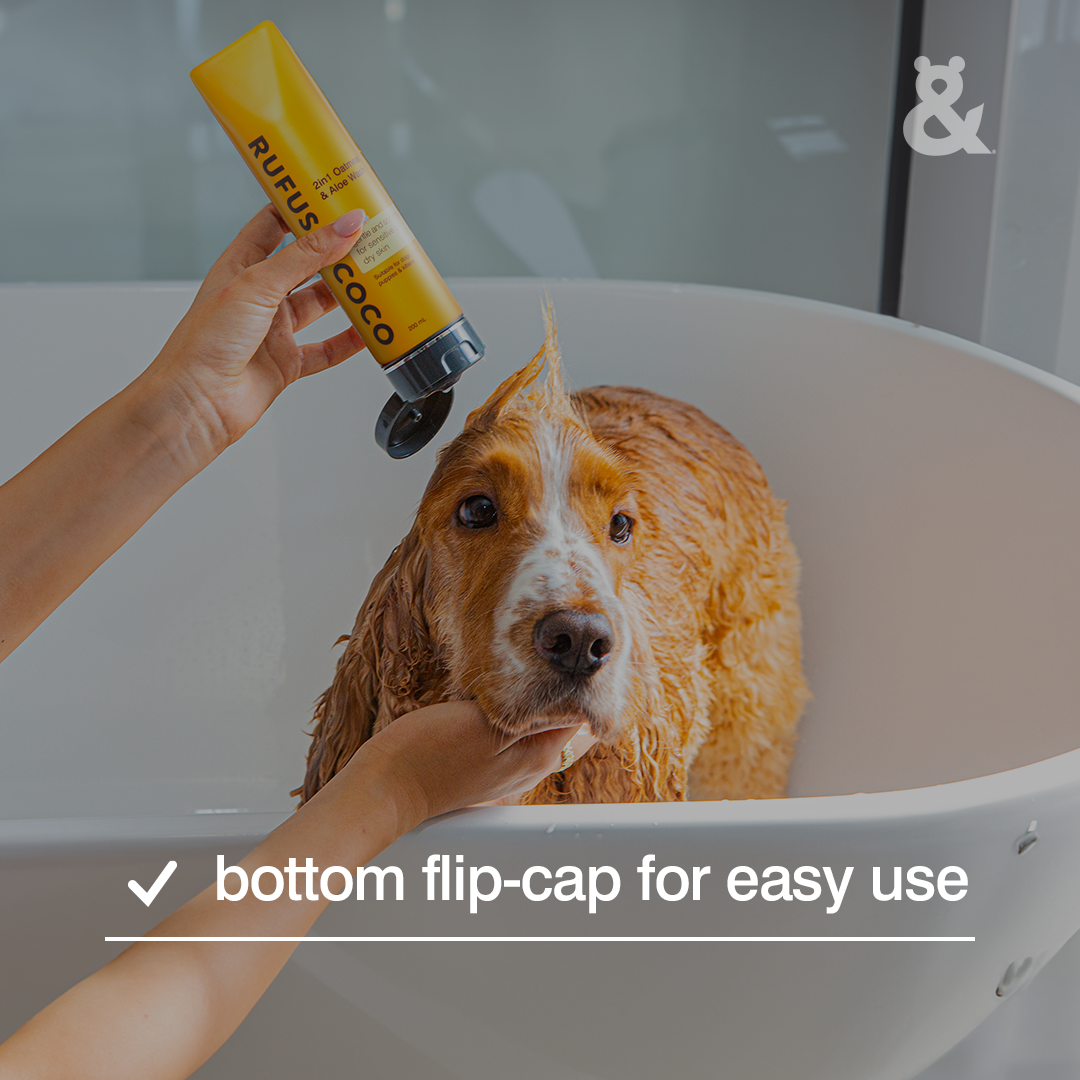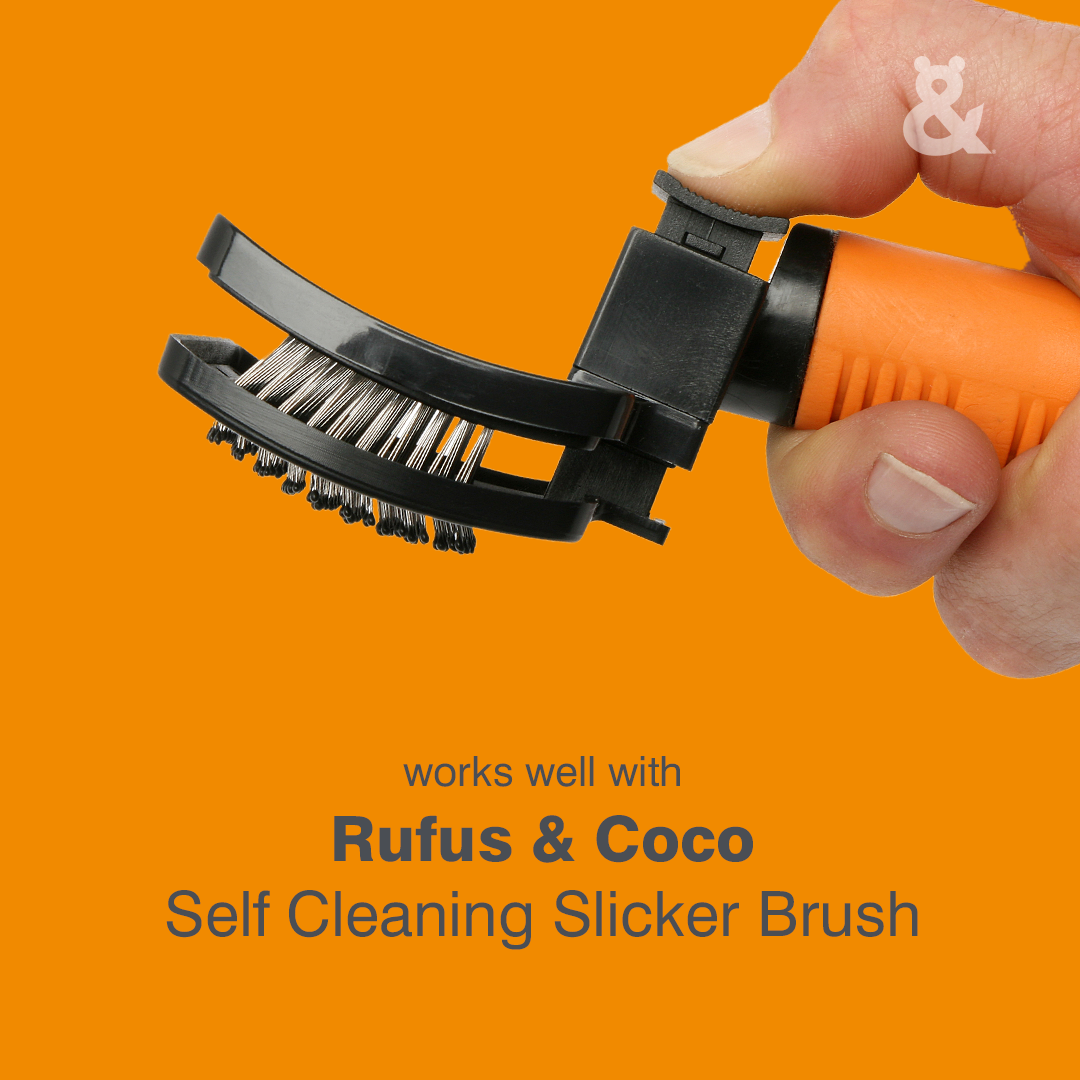 2 in 1 Oatmeal & Aloe Wash
$17.95
2 in 1 Oatmeal & Aloe Wash
Free Shipping on Orders Over $100

30-Day Return Policy

100% Money Back Guarantee
Customer Reviews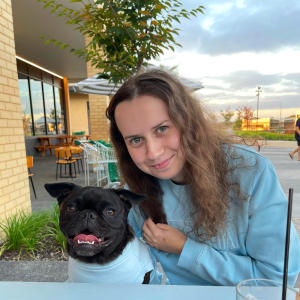 A
13/02/2023
Anna

Australia
Gentle and soothing!
After reading multiple great reviews, I dashed to my local Coles before closing hours as I was in need of a gentle and soothing shampoo for my young dogs' inflammed skin due to contact allergies. It is such great value for the price (huge win!) and convenience of being 2in1, halving bath time (something that can be a great stressor when my boy is battling irritabilities). I received many compliments on his smooth, soft, shiny coat after use with another big bonus is the smell isn't off-putting! This product has become a staple and something I grab quite often when it's on sale. I have recommended this product to a couple of friends and will continue to vouch for it. Don't be swayed by the price compared to more expensive products on the market, it humbly holds it's worth! I sometimes follow up with the Rufus&Coco antiseptic aid for an extra boost when those allergies are at their worst.
07/02/2023
Debbie H.

Australia
Perfect.
Smell is not overpowering, so my dog likes it. Left his coat soft and clean. Definitely will be using again.
31/07/2021
Alicia

Australia
Great dog wash
I really like this product for my dog who has , especially like it's natural ingredients but I would prefer it did not contain fragrance as that is usually toxic , I'd love the company to swap out what I'm Assuming is a synthetic fragrance for a natural essential oil instead , otherwise I do like this product and recommend it .
10/04/2020
Barbara A.

Australia
Amazing Product 2/1 Oatmeal Shampoo
We have a golden retriever who smells very doggy indeed a few hours after being washed. We have researched a solution but have found nothing to help. Apparently some dogs have a skin condition which, whilst not being dangerous in any way, makes them smell unusually unpleasant no matter how clean they are. Our boy is professionally groomed every six weeks by a groomer who trains the industry Australia wide and they have tried every product they know to fix the problem. We were on holiday with our boy who had done a lot of swimming in the sea, and I bought an off the shelf product in Coles which was Rufus & Coco 2/1 shampoo and conditioner to wash the salt out of his coat. When dry, his coat was lovely and shiny and he didn't smell for the remaining 4 days we were away, nor did he smell two weeks later. I have suffered really bad psoriasis for over five years. Medication and specialised products help keep it in check, but nothing has helped cure it. I tried this shampoo on myself, and, together with a prescribed liquid cortisone I have been using for years, it has largely disappeared. Amazing.
My cats are so soft and smell gorgeous
I purchased this at Woolworths. Its perfect for my exotic shorthair cats who have thick short coats. They are so soft when dry and smell beautiful.